Algorithmic Intimacies


2019
Durational - Performative Immersive Experience
Mosaic Rooms, London



Algorithmic Intimacies is a performative and immersive experience conducted in collaboration with
Hervisions
at the
Mosaic Rooms
, building constellations around affect, cyberspace, Islamic mysticism, and disembodied trance ceremonies. To conduct the experience, Alhimiary invited participants to consider the spectres of our multiple disembodied selves within a physical realm, designing a third space of sorts, that playfully disorients our sense of presence & absence.⁣⁣
The first iteration of Algorithmic Intimacies invited participants to examine their intimacy with the machine and via the machine.
Participants were asked to wear a VR headset if they desired to offer a topic for discussion, intentionally withheld from face-to-face interactions, viewing augmented moonlit beach instead, while others in the audience respond to their discussion points with memes, videos, statements, voice recordings and others on
AlgorithmicIntimacies.XYZ
, the collaborative traces of the experience, made by the participants themselves, exist temporarily on the site.
The experience culminated in a video installation that records the responses made on the webite
Algorithmicintimacies.xyz
.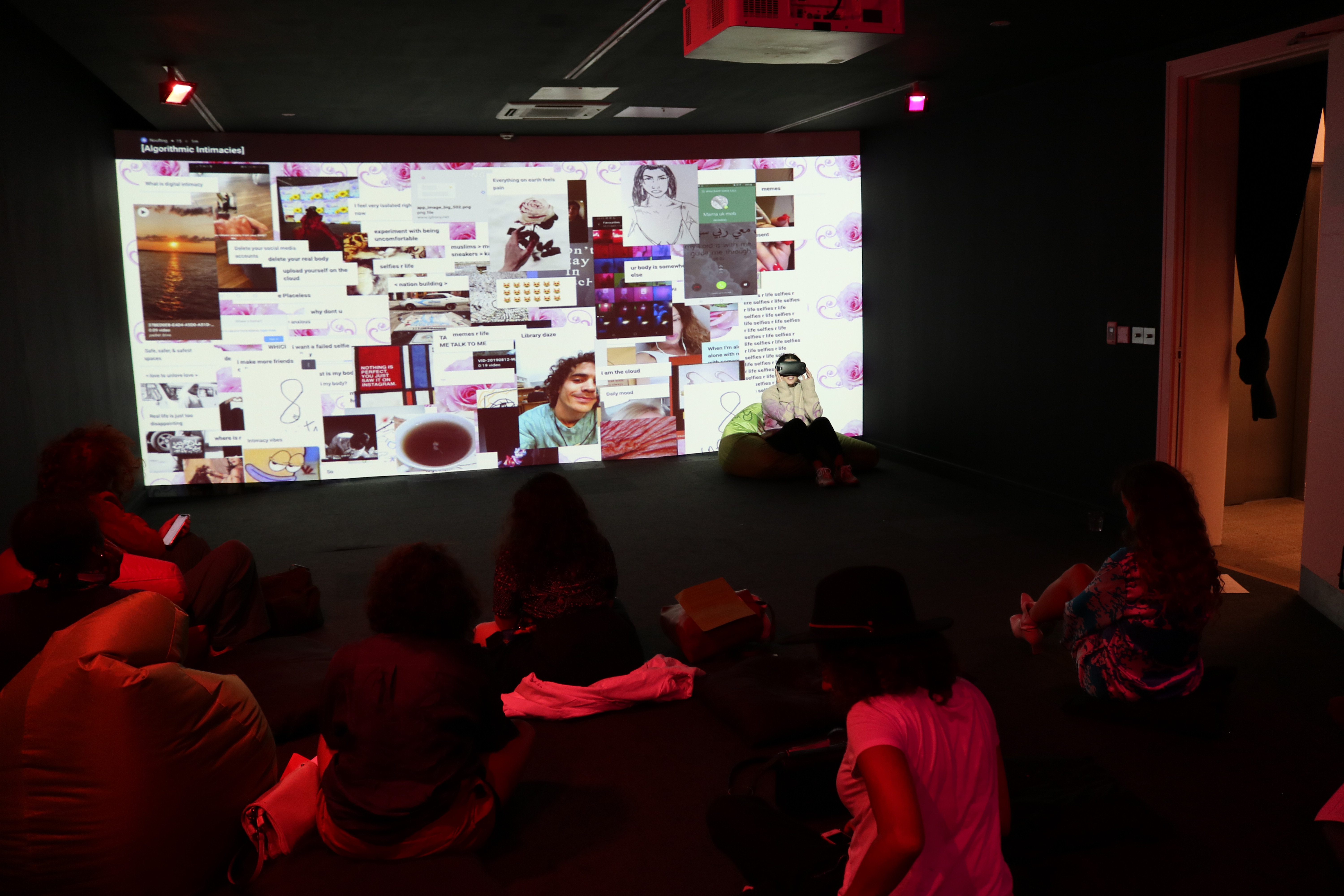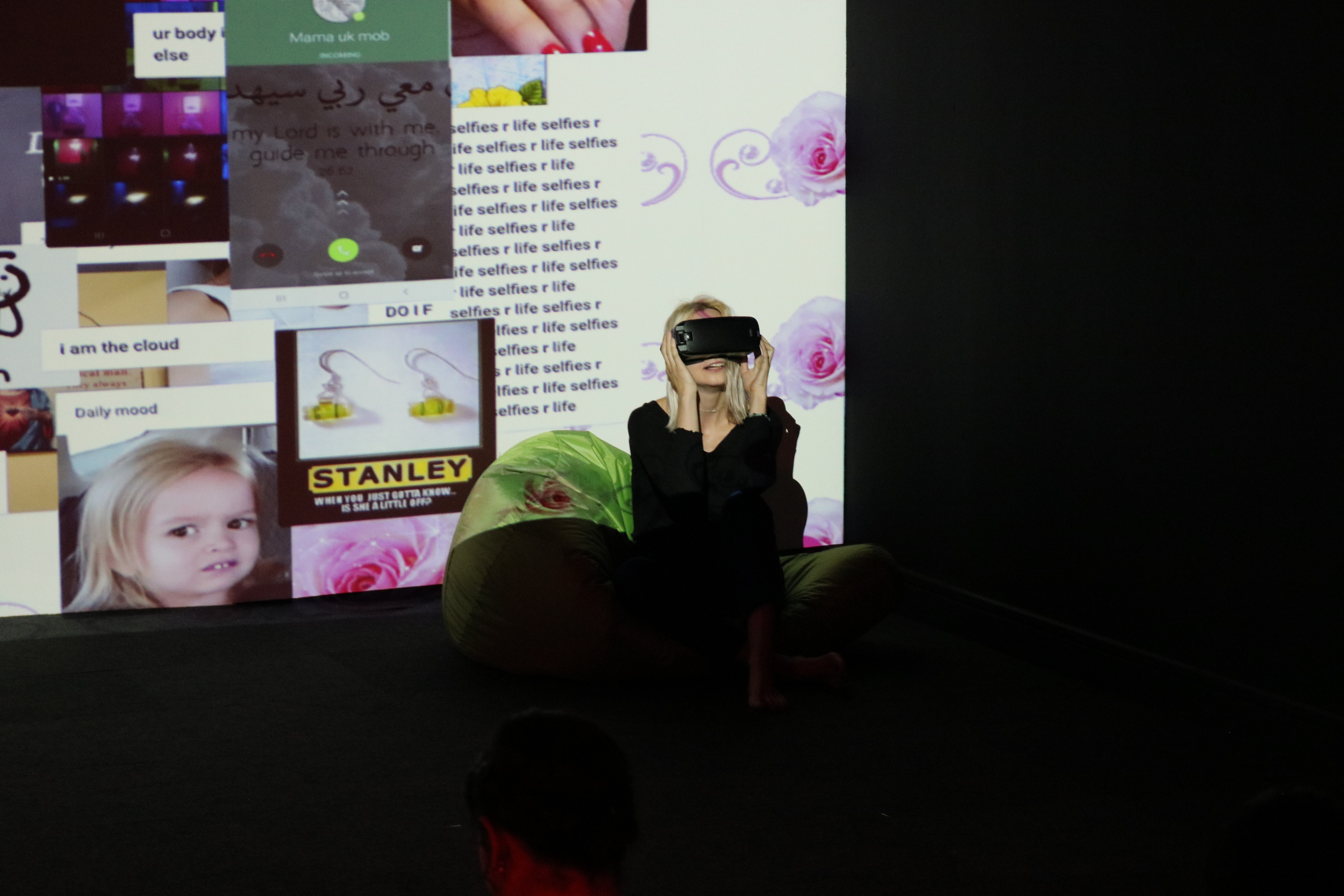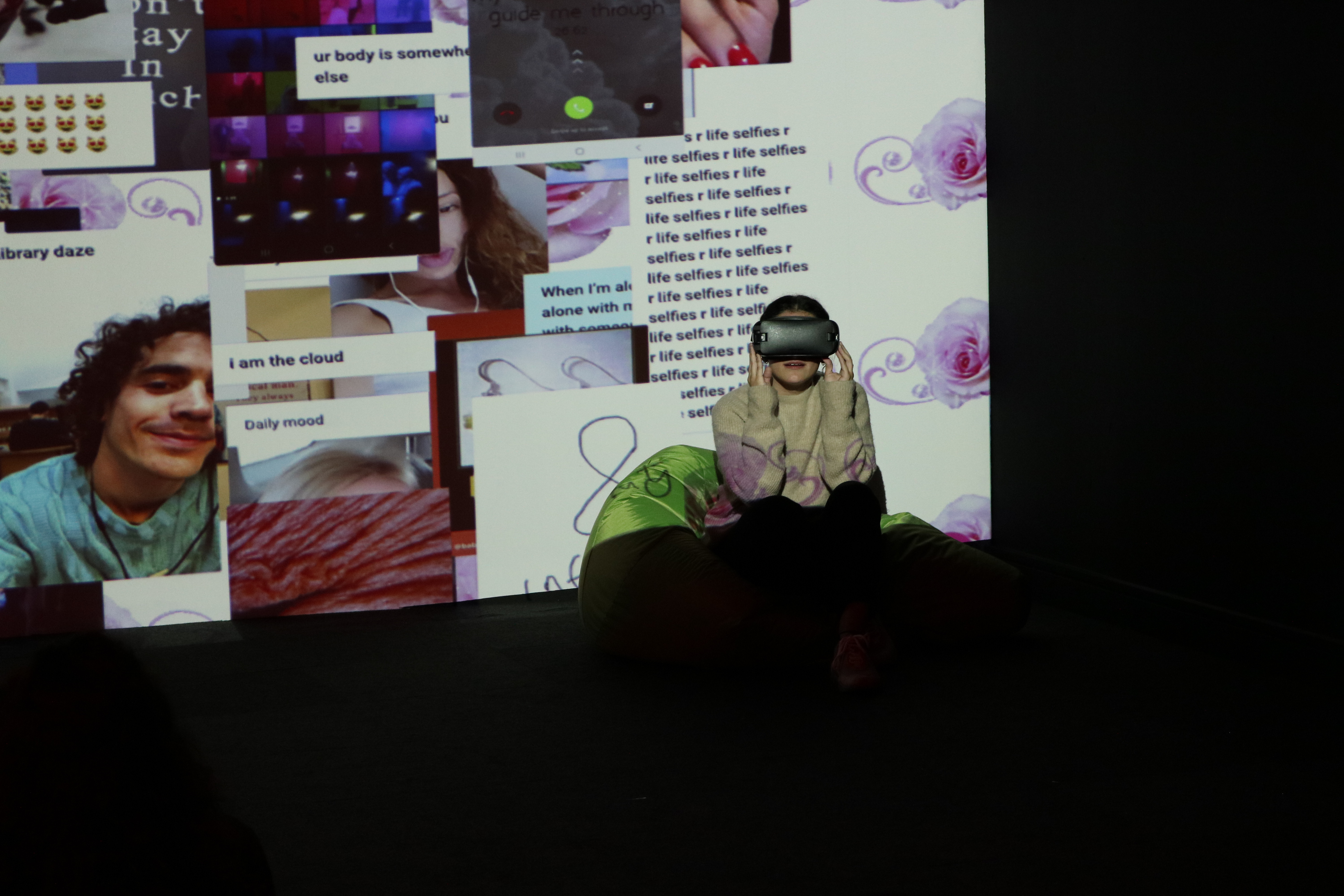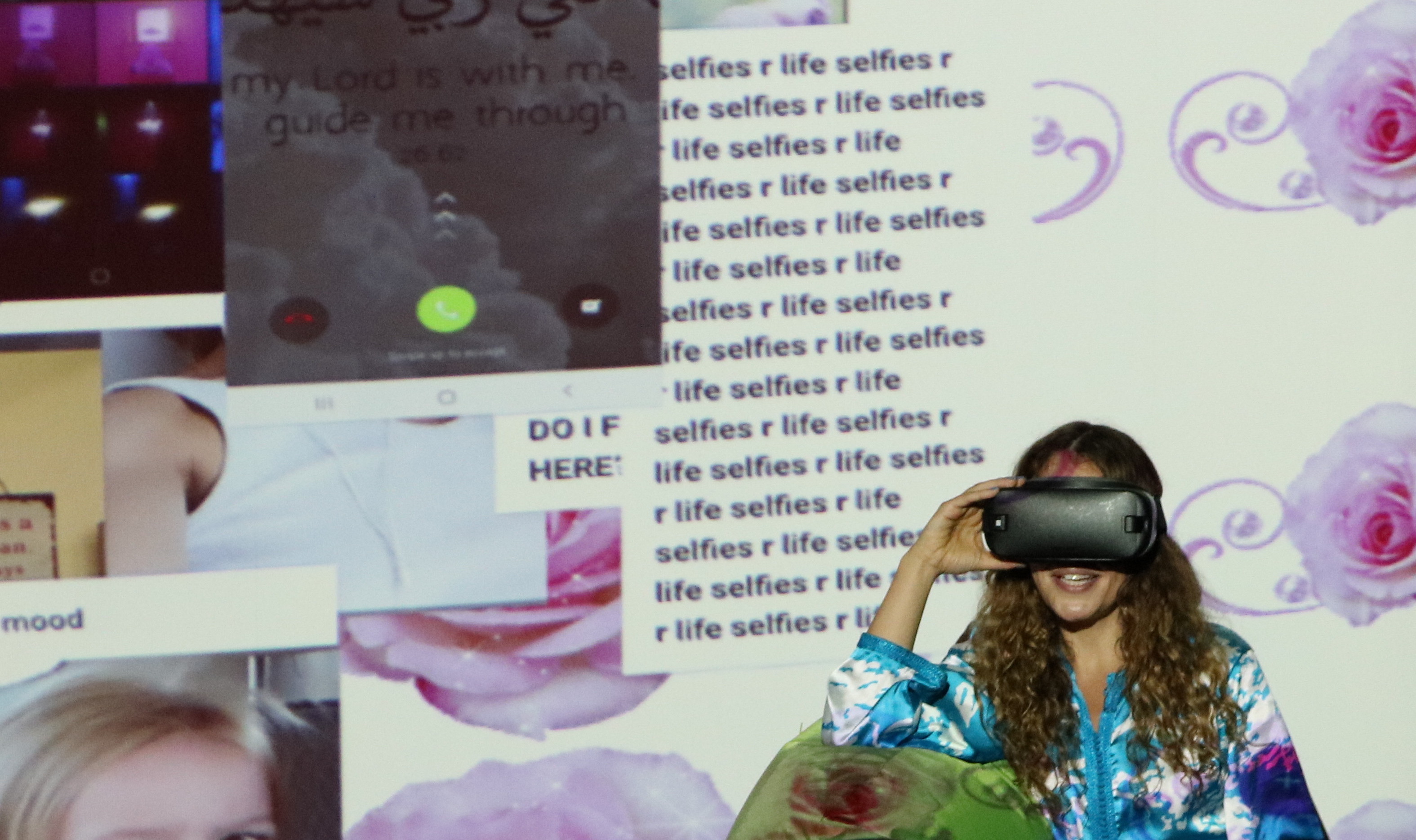 Video Excerpt Upon Request
Press Release
First Iteration at the Mosaic Rooms in Collaboration with Hervisions